Conference Schedule | Sponsor Page | Goodie Bag | FAQs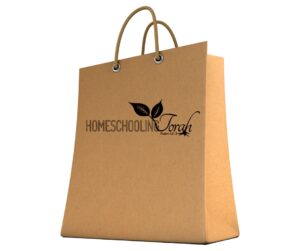 This "Goodie Bag" is so much fun…
Here are valuable free e-books, lesson plans, recipes, and much more. Best of all, you can look through it all on your own time, without having to lug it around or tote it back home in your suitcase.
I suggest making a special folder on your computer where you can place all these "Goodie Bag" items.
Please note that some of these links will redirect you to the sponsor's own website, where you can get to know them better and ask questions. (Be sure to thank them for their generosity!)
Free for Everyone:
Click the first link to download the freebie. 🙂 Note: If you have trouble getting something to download, please try refreshing this page.
Enter to Win the Following Prizes:
Giveaways are restricted to United States mailing addresses. International friends may enter, but digital products of similar value will be substituted. Giveaways end on Sunday, August 21, 2016, at 11:59 PM Eastern. Winners will be contact by email on Monday, August 22, 2016. You may enter once each day! Be sure to tell a friend!
Revelation Revealed (more information)
Revelation Revealed (print book)
Guerber History Books at Nothing New Press (more information)

$25 Nothing New Press coupon
Law of Love (more information)

Law of Love e-book
Slow Cooker Potluck Recipe Collection (more information)

Slow Cooker Potluck Recipe Collection
The Children's Ketubah Project (more information)

The Children's Ketubah Project
Torah Puppets: In the Beginning (more information)

Torah Puppets: In the Beginning
The Principle of the Seed (more information)
Homeschooling Torah Annual Membership (more information)

Homeschooling Torah Annual Membership

Conference Schedule | Sponsor Page | Goodie Bag | FAQs