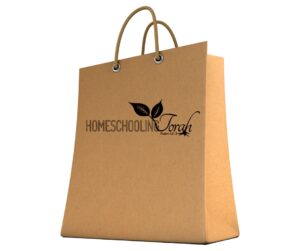 This "Goodie Bag" is so going to be much fun…
We'll be giving you valuable free e-books, coupons, extra conference sessions, lesson plans, recipes, and much more. Best of all, you can look through it all on your own time, without having to lug it around or tote it back home in your suitcase.
I suggest making a special folder on your computer where you can place all these Goodie Bag items. (See more hints on using conference freebies here…)" ~Anne
Freebies for Everyone:
Click the image or the first link to download the freebie. 🙂 You'll find a new freebie each day.
Monday's Freebie:
Tuesday's Freebie:
Wednesday's Freebie:
Thursday's Freebie:
Enter to Win the Following Prizes:
Giveaways are restricted to United States mailing addresses. International friends may enter, but digital products of similar value will be substituted. Giveaways end on Thursday, August 5, 2021, at 10:00 PM Eastern. Winners will be contacted by email on Friday, August 6, 2021. Be sure to tell a friend!
Prizes to be announced Sunday, August 1!
A Chance to Give to Others:
Last but NOT LEAST, we wanted to give YOU a chance to do good to others this week!
Giving Opportunity Coming Soon!
Conference Schedule | Sponsor Page | Goodie Bag | FAQs