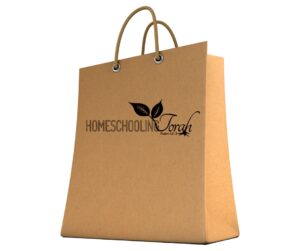 This "Goodie Bag" is so going to be much fun…
We'll be giving you valuable free e-books, coupons, extra conference sessions, lesson plans, recipes, and much more. Best of all, you can look through it all on your own time, without having to lug it around or tote it back home in your suitcase.
I suggest making a special folder on your computer where you can place all these Goodie Bag items. (See more hints on using conference freebies here…)" ~Anne
Freebies for Everyone:
Click the image or the first link to download the freebie. 🙂 You'll find a new freebie each day, so check back each day.
Monday's Freebie:
Download: Family Rule Book
Bonus Video: How to Set Up a Family Rule Book, with Katherine Hirn
Tuesday's Freebie:
Bonus Video: The Heritage and History of Homeschooling, with Christine Miller
Wednesday's Freebie:
DOWNLOADS (PDFs):
Extra Freebies:
Grab a menu for this week, so you have more time to enjoy the conference. 🙂 (Our Homeschooling Torah members get menus like this every week!)
Download your free copy of Anne's book, The Four Foundations of Lifelong Learning. (Value: $4.95. Offer expires August 9, 2021.)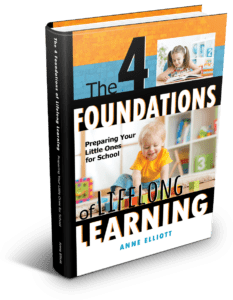 COUPON FOR YOU!
Use coupon code "conference21" to get 25% off EVERYTHING at Foundations Press – but this offer expires August 9, 2021.

😊

Check out all our books at https://foundationspress.com.

Enter to Win the Following Prizes:
Giveaways are restricted to United States mailing addresses. International friends may enter, but digital products or gift certificates of similar value will be substituted. Giveaways end on Thursday, August 5, 2021. Winners will be contacted by email on Friday, August 6, 2021. Be sure to tell a friend!
Revelation Revealed
Value: $16.95
This overview of history from God's perspective (96 AD to present time) is used in our history curriculum, but we recommend it for all high-school students and adults! It makes history and God's Word come alive! Learn more or click to enter.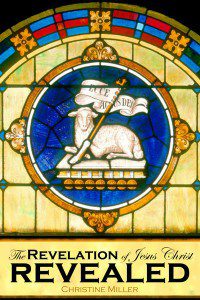 Gift Certificate to Rainbow Resource
Value: $25
We love Rainbow Resource for all things homeschooling, and to show our support, we are giving away a $25 gift certificate that you can use for anything on their site! Learn more or click to enter.
Set of Teaching Books by Ruth Beechick
Value: $26
Anne will talk about these excellent books in Session 6 (The Three R's), so we're giving away a free copy of each to one happy winner.
Learn more about The Three R's…
Learn more about You Can Teach Your Child Successfully…
Click to enter
All Through the Ages
Value: $30.95
Anne will talk more about this excellent book in her free bonus called, "Books that Give Your Children Godly Role Models," so we're giving away a free copy. Learn more or click to enter.
Set of Preschool Books
Value: $31.88
These four lovely preschool books emphasize Torah concepts and the Hebrew language, and the entire set is going to one happy winner.
Learn more about Alef is for Abba…
Learn more about Modeh Ani…
Learn more about Goodnight Sh'ma…
Learn more about Shh… Shh… Shabbat…
Click to enter

Hebrew Alephbeit
Value: $34.95
Introduce the Hebrew Alephbeit to your children (and yourself) with this 264-page curriculum, as you work through Psalm 119 together. Learn more or click to enter.
Foundations of Torah: Parent-Teacher Edition
Value: $39.95
Study the Torah together as a family, using this full-year plan that includes 54 weeks of traditional Torah-portion readings, as well as additional readings for the biblical feast days. Learn more or click to enter.
Lifetime Premium Version of the Amen: The Prayer App
Value: $24.99
We will be giving away three codes for Amen Pray App, which unlocks all the features of the app Anne uses on her Apple iPhone to remember to pray for friends and loved ones daily. Learn more or click to enter.
One Year Free Membership to Homeschooling Torah
Value: $479
One happy family will win an entire year's membership to Homeschooling Torah, which includes a full curriculum for preschool to 12th grade and can be used for all the children in your family. Learn more or click to enter.
A Chance to Give to Others:
Last but NOT LEAST, we wanted to give YOU a chance to do good to others this week!
Lydia Hirn Hunt, the author of Hebrew Alephbeit from Psalm 119, is expecting her first baby any day now, so we thought we'd throw her an online baby shower! You can send her a gift from her Amazon wishlist, or you can donate to her directly:
Conference Schedule | Sponsor Page | Goodie Bag | FAQs
Hits: 12