Boker tov and welcome! Today we're going to discuss how to show love to your husband — and why this is so important for your children. (This is Part 7 of our "Parenting Series for Mothers Only.")
Scriptures Mentioned in the Video:
Titus 2:4-5
Genesis 23:1-2
1 Corinthians 7:3-5
Homework: Read 1 Corinthians 13:4-7.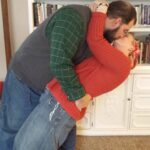 Hits: 27