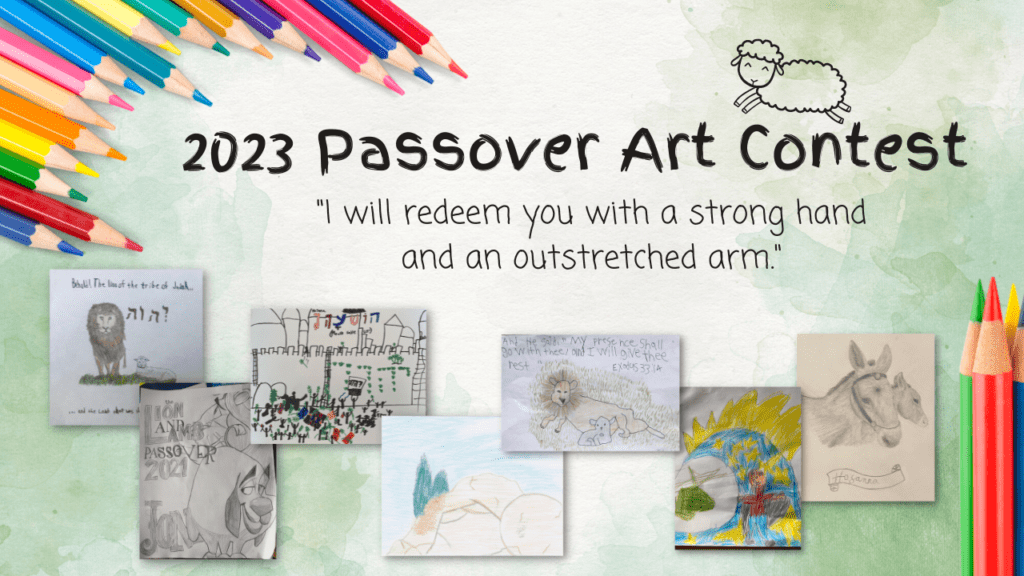 Here at HomeschoolingTorah, we have our own Passover tradition. We will soon be hosting our 9th Annual Passover Art Contest!
This year's theme is "I will redeem you with a strong hand and outstretched arm."
We look forward to seeing how your children are creative with this theme! Start by reading these verses as you think about the theme:
Exodus 6:6
Deuteronomy 7:8
2 Kings 17:36
Psalm 136
Encourage your children to make sketches, paintings, or other kinds of artwork to illustrate what they have learned. Computer artwork is okay, too!
Scan the drawings or take a picture of them, and email them to us by Monday, April 17. Mr. Elliott will be the judge, and we will announce the winners on April 19. Our email address is support@homeschoolingtorah.com. Please note that the art contest is only open to current members of Homeschooling Torah.
This year we'll be awarding a prize for three different age categories:
Ages 0-9 – $10 Amazon gift card
Ages 10-15 – $10 Amazon gift card
Ages 16-19 – $15 Amazon gift card
Have fun! Use your talents for Him!
P.S. You can entries from all our previous years by visiting this page.
Hits: 51