"We have searched for companies that are passionate about raising up children for the Kingdom. We're excited to bring them to your attention! Check out our sponsors and give them your support. If you visit their websites, let them know you heard about them from the 2022 Homeschooling Torah Family Conference."

Our Sponsors (in Alphabetical Order):
---
A Good Life Farm
---
Amen Pray
Amen Pray is an iOS and macOS app to create and organize your prayer items.
---
Bible Pathway Adventures
Since 2013, Bible Pathway Adventures has been committed to helping parents and educators teach children the Biblical faith in a fun & engaging way. Our hands-on Activity Books are packed with lesson plans, fun worksheets and puzzles – all designed to make Bible learning fun. The perfect resource for individual and group study, Sabbath classes, homeschooling schedules with multiple kids, and more!
Visit Bible Pathway Adventures
---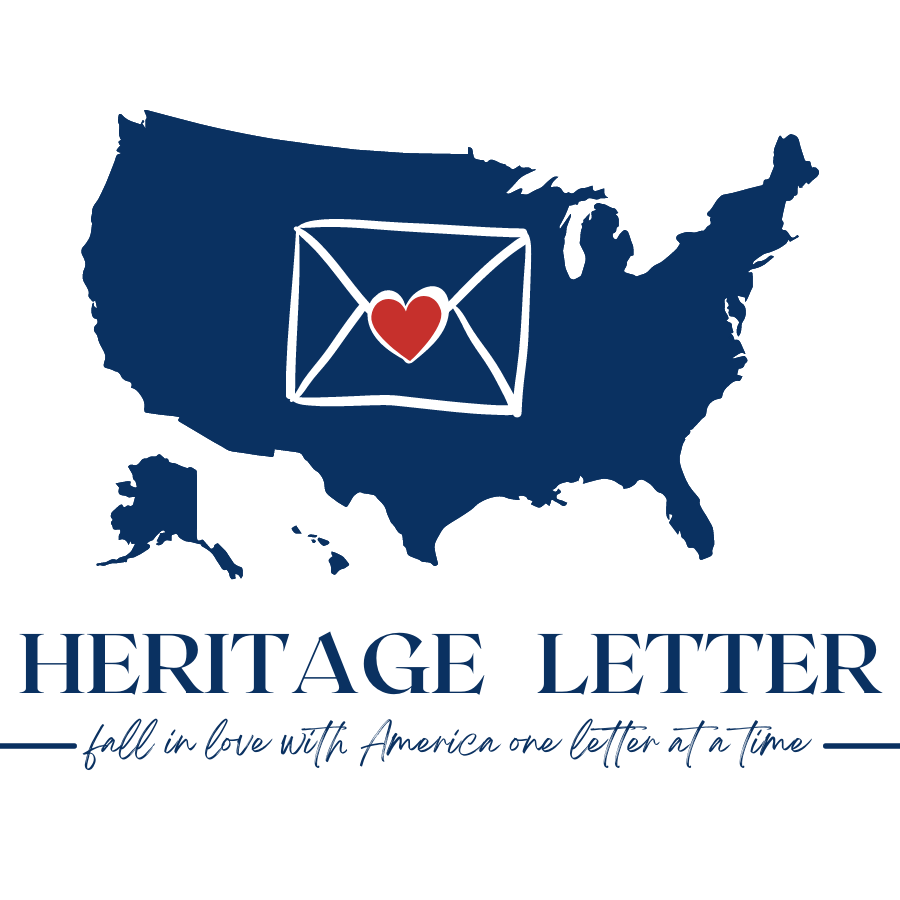 Fall in love with US history one letter at a time! Delve into the lives of some of the most influential Americans in our history with a subscription to Heritage Letter!
Heritage Letter
---
Lydia Lu Languages
Hello! My name is Lydia Hunt. I'm from Michigan, where I was raised with my parents and 14 siblings. I am married, and we have a young daughter and another baby on the way.
Throughout my life I've felt called to my Father Abba, worshiping through children's programs, church worship, studying and copying my Bible, photography, and song writing, gradually finding a passion for the language of His people Israel.
I believe the entire Bible is for all of us today. I believe it's God-breathed and necessary to be "thoroughly equipped for every good work," like 2 Timothy 3:16-17 says. But without a proper knowledge of the language it came from, how can we truly understand it to the fullest?
As I built upon my passion, absorbing the intricacies and symbolism in my learning, I unknowingly began my journey to writing Hebrew curriculum. And just like that, Lydia Lu Languages was born!
Visit my website, where you'll find blog posts with tidbits of me in them, language-learning videos and audios, and of course, my Hebrew curriculum books and other products.
---

Nothing New Press
The ancient paths are of paramount importance to the education of our children. Our books and curriculum materials emphasize the knowledge of the history of mankind and Western Civilization, beginning with the first historical act of import, God's creation of the universe out of nothing.
Books by Nothing New Press are the official history textbooks used by Foundations Press and Nothing New Press, winners of the Reader's Choice Awards by Cathy Duffey, and used by bestselling homeschool publishers worldwide.
---

Sukkot with Solel Sabbath Fellowship
We are looking forward to gathering in central Michigan for Sukkot this October 11-20, 2022, for eight days of fellowship, encouragement, and adventure with dozens of other families in the heart of Michigan.
Kraig and Anne Elliott will be teaching on the coming kingdom and how to bring the reality of the kingdom to our homes and congregations today. There will be fun activities for all ages, from children to older adults. We will have daily worship times, Bible study for adults as well as children, discussion times, singing around the campfire, and lots of fellowship, plus a time for a baptism/mikvah, fun classes, and special activities for the first and last day, as well as Sabbath. We will also enjoy adventures around the campground, such as the climbing wall and ropes course, plus craft times and games.
Visit Solel Sabbath Fellowship
---
Torah Family Living
We believe Torah affects how we treat each other, teach our children, do our chores, and even how we treat our animals. Our goal is to give you the tools to actually live Torah out. We have homeschool materials, Bible study tools, a planner just for Torah keeping moms, and more.
---

Torah Sisters Magazine
Torah Sisters Magazine is a great resource for women who love Yeshua! It's available in print and digital and includes encouragement, feast help, Sabbath tips, parenting, and so much more.
---

Torah Town
Torah Town is designed to be a central hub for all to be able to receive "The Good News of the Gospel". With animated videos, games, puzzles, activity sheets, books and much more for children to learn and enjoy, as well as teachings and lessons for Home School parents to incorporate into their lesson plans.
Our goal is to teach our children the Holy Scriptures from God's word the Bible as a whole, with the foundation being the Torah, His commandments, and laws that we should follow, along with the LOVE of Jesus/Yeshua and the sacrifice of His shed blood for all mankind. We feel that it is vital for the day and time that we are living in that we "Train up a child in the way he should go…" in order to prepare them for the day in which they will have to "stand firm, in the good fight of faith".
We pray that you will join us on our journey to shed light in a time of darkness, as we preach and teach others about the desire of our Father YHWH to see all turn around repent and become believers of Yeshua/Jesus Christ. We firmly believe that if we instill a interest and desire of God's Word in our youth, that in the last days they will be the great and mighty leaders to usher in the Great Day that we all so anxiously await.
We pray for Love and Blessings to all!
Shalom,
Gary and Fay Arbaugh
Visit Torah Town | Torah Town on YouTube | Torah Town on Facebook
---

Torah Woman
---

Trained Up in Torah
Trained Up In Torah is a virtual community of Hebrew parents endeavoring to assist one another and others in training up our children, in The Way they should go, after Messiah, unto Elohim, through Torah, with weekly Virtual Sabbath School lessons that air on YouTube and Rumble for children K-5th grade.
We feel all Yah's children will enjoy them though! Our lessons are really for the whole family.
We have Scripture stories, Hebrew, history, nature, crafts, music, moral stories, praise, prayer, worship and more all centered around that week's Scripture story.
We want children to see The Word isn't an ancient book for ancient people. It's interwoven into nature, history, and our present lives. Without His story there is no History! It's truly alive!
Visit Trained Up in Torah | Facebook | Rumble
---

---