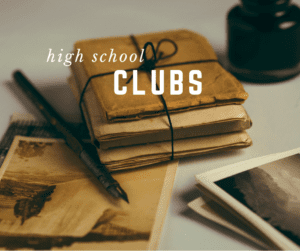 We invite all high-school students (age 16 and older) to join our Writing Club, where you can interact with other HomeschoolingTorah students to share writing assignments and enjoy creative writing activities.
We will have message boards and events to provide a place to
Critique ideas, share chapters and short stories, analyze plots, share book ideas
Have character interviews or discuss non-fiction audiences
Enjoy creating stories together in our character lounges
Share writing assignments and get feedback
Learn advanced writing techniques from published authors
Develop friendships and fellowship with other Torah teenagers
And more, based on ideas shared by our student members
All forum submissions will be moderated for adherence to Torah principles by parents of HomeschoolingTorah students. We will be encouraging students to use their writing talents to serve the Kingdom of YHWH and to produce new fiction and non-fiction that glorifies YHWH.
Students will learn to use technology to communicate, as well as developing good communication skills. No software purchases are required. A good Internet connection is recommended.

Please note that club membership requires a separate registration from your HT login. Club membership will only be approved for current HomeschoolingTorah members. Please allow 24 hours for us to approve your request for club membership.