Note: Throughout all these lessons, if you have trouble getting PDF files to download, simply try refreshing the page. Our website has a timer on all files to protect our lessons from being shared illegally. Thank you!
Welcome to Word Power K!
Our "beginner" reading program is a delightful introduction to all the letter sounds for ages 4-6.
This is a gentle "kindergarten" approach, with one letter sound learned each week.
By the end of the year, your child will be able to blend consonants and short vowels and read simple 3-letter words (like c-a-t).
Researchers have shown that learning the alphabet, both the names of the letters and their sounds, lays a strong foundation for reading phonetically. In fact, the ability to both name and write all the letters of the alphabet in under a minute is a strong predictor of future reading success.
Each week's lessons include child-friendly activities such as making a letter-of-the-week page, playing fun games, singing rhymes, and learning beginning handwriting skills. Because we are training future Bible students, we also introduce your child to the letters of the Hebrew alephbet.
Download Lessons for Week 1
Recommended Resources
All recommended resources are available for purchase from Foundations Press — but available to members of HomeschoolingTorah at no charge.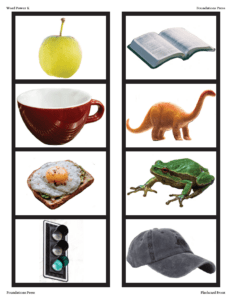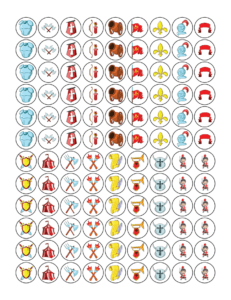 Stickers for Word Power K are available from Foundations Press. However, you are also welcome to download the stickers and print them yourself. Click here to download the free version.