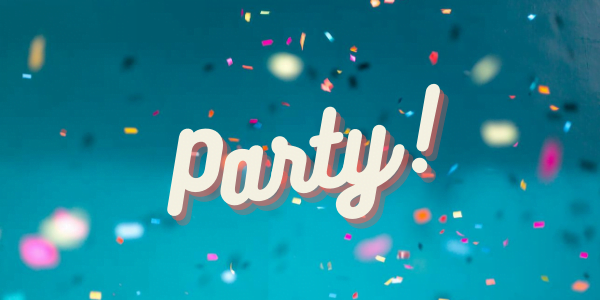 What Is a Facebook Party?
Well, what kinds of things do you do at a real party, like a baby shower?
You mill around, chatting with various people, enjoying the refreshments and party favors, and maybe even winning a door prize.
A Faceboo party is the same idea, but it's all done virtually. We invite all our fans to join us at a certain time in our Facebook Group. During that time, they visit with us and our invited guests, ask questions, and interact with us and each other.  It's a great way to learn what you're thinking about and gives us a chance to be available to you in a personal way.
Why should I attend a Facebook Party?
Can you imagine coming to a party at our house, where you can sit down and chat with us, as well as visiting with tons of other Torah-observant moms and dads?  You would meet so many people who have SO MUCH in common with you.
Well, our house won't hold all of you, but our Facebook Group will! And there will be door prizes that you can enter to win, too. We're even giving you a chance to win a one-year membership to HomeschoolingTorah! Wow!
The party goes like this:

Join our Facebook Group. That's where we will have having the Party.
We will be posting LOTS, and we invite you to comment and chat with us and the other party guests.
Hit refresh every 2-3 minutes, so you don't miss any posts.
Adjust your settings so you see "Recent Posts" first.

If you have a question about homeschooling, teaching Bible, or parenting, etc., you can make your own post.
During the party, we will be posting links to where you can enter to win each of the door prizes. You can enter later, after the party, if it's easier. Just don't forget! Prize winners will be announced Thursday, August 6, at 10 pm Eastern.
When is the next Party?
We'll be having our Facebook Party on Sunday, August 2, from 9:00 to 10:00 pm Eastern. Click here to join us!
(Do you hate Facebook? We're also having a party on MeWe. Join our MeWe group here.)
Many thanks to Hal and Melanie Young, who invited us to their first Facebook party and taught us how to throw one with their great book, The Facebook Party Primer.