Here are three things you can do if you experience a problem:
1. Try refreshing the page.
If you try to download a file and receive this error message, this is a great thing to try. Our website has timers on it, which are intended to prevent hackers from stealing files. However, those timers mean that if you've been on a page for more than 5 minutes or so, you'll no longer be able to download files.
Refreshing the page usually solves this problem.
2. Try refreshing your browser's cache.
Refreshing the cache is a bit like hitting the "restart" button on your computer or phone. It's not hard, especially once you've done it, and it can solve a lot of problems.
If you're not sure how to refresh your cache, refreshyourcache.com has very simple steps (with pictures!) on how to do it. It's a good site to bookmark!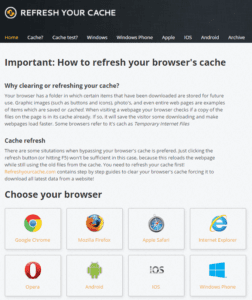 3. Send me a direct email.
Most of your emails go to our support staff, who are very well trained and able to help you with your problems.
However, if you're having trouble, it would be a great help if you could email me directly if you have a problem.
I can see the website's logs, and it helps me know why you're having trouble. However, those logs are cleaned out often, so it's very important that I hear about your problem right away.
Tell me what page you were on when you had trouble.
Tell me what happened.
If you can take a screenshot or tell me about an error messages you see, that's even better!
If you're having trouble downloading curriculum, I'll be sure you can get those files right away.
Please note: I will not be at my desk in the middle of the night, or on Sabbath! If your email is not about technical support, I will probably still forward it to my staff.
We love our customers!
I *know* how frustrating it must be to try to do school with your children, only to find out that you can't even get to your curriculum.
Serving you through this frustration is a very high priority to our family, and we want our curriculum to only be a blessing to you. Don't hesitate to ask for help if you need it!