We recommend Science for Littles for students up through 3rd grade. Our full science curriculum is for 4th-12th grades.
All our customers start with Science Year 1, because the topics in the following years build on what is learned in Year 1.
Tab: Science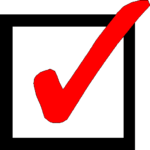 We provide at least weekly opportunities for science to be "hands on." However, out of respect for your budget and energy levels, we try to use supplies that are readily available around your home. >>Download Science Supply List here.
You can find all the lesson plans for Science by going here: