We're so excited about our upcoming Facebook Party to celebrate the launch of our new membership site, Homeschooling Torah!
We'll be having our Party on Sunday, July 28, 2013, at 9:00 p.m. Eastern. Click here to join us!
We hope while you're here you'll sign up for our encouraging newsletter, the first place we announce promotions like the Facebook parties, sales, and news and articles — to help you teach the Torah to your children:


Our Party Favors…
Join us at the Facebook party, where we'll explain how to enter the giveaway drawings for these prizes. We'll announce the winners here on our blog next Monday afternoon.
Christine Miller of Nothing New Press is going to let a winner have their Choice of any of her ebooks ($14.95-$20.95 value).
David and Pat Holt of See the Light are giving away a Deluxe Set of "God's Special Surprise." This gift set includes: God's Special Surprise DVD (285 mins), a pocket size-6 inch See The Light  Black Light (batteries included), eXtreme Colored Pencils, and Fluorescent Chalk. ($29.99 value)
Candace Allgood of Sonbeams is donating one free copy of her Let's Learn Preschool Curriculum. ($45 value)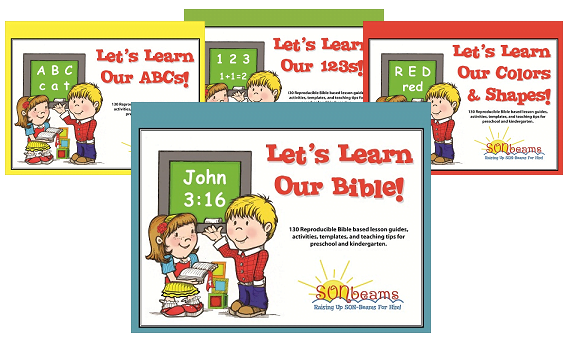 Evonne Mandella of Wholesome Learning is donating one free copy of her Family Feast Bible.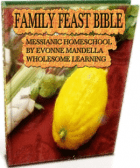 Heather Randall of B'nai Torah Ministries is donating a Torah Puppets T-Shirt ($7 value, and the winner can select the size), PLUS a copy of Leopard Seeds ($10 value), which is a 35-minute DVD tackling the subject of Lashon Hara (evil speech) and the power of the tongue.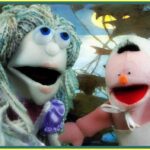 And finally, we'll be giving away an 

entire year's membership to Homeschooling Torah! 

($399 value)