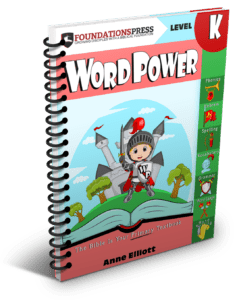 Word Power workbooks for K-8th grades will be uploaded and ready for use by September 1, 2020.

These new books will incorporate all of the following subjects that are currently on the website — and combine them into easy-to-use printable worksheets for each grade.
Phonics
Hebrew
Spelling
Vocabulary
Grammar
Oral Language
Writing
No more guessing what subjects to teach to your various children. We will gently help your children learn all of these subjects, while using the Bible as our primary textbook. 
You'll find workbooks, flashcards, and even stickers — plus answers and help for you the parent, as always.
If you're already using our current language arts curriculum, no worries. You'll be able to pick up in the same lesson you're on right now.
If you would prefer not to wait…
If your student is waiting for the new Word Power books, we recommend that you start them with the following curriculum at Homeschooling Torah. The new Word Power books will cover the same topics, so that any transition will be easy.
Word Power K – now available (or in print)
Word Power 1 – Level 1 Phonics and Copywork
Word Power 2 – Level 2 Phonics and Copywork
Word Power 3 – Level 3 Phonics and Copywork
(<<– all remedial readers, please use this level)
Word Power 4 – Spelling 3 and Copywork
Word Power 5 – Spelling 4 and Copywork
Word Power 6 – Spelling 4 and Copywork
Word Power 7 – Vocabulary, Copywork, and Grammar
Word Power 8 – Writing, Copywork, and Grammar