Nakh Week 1
Member News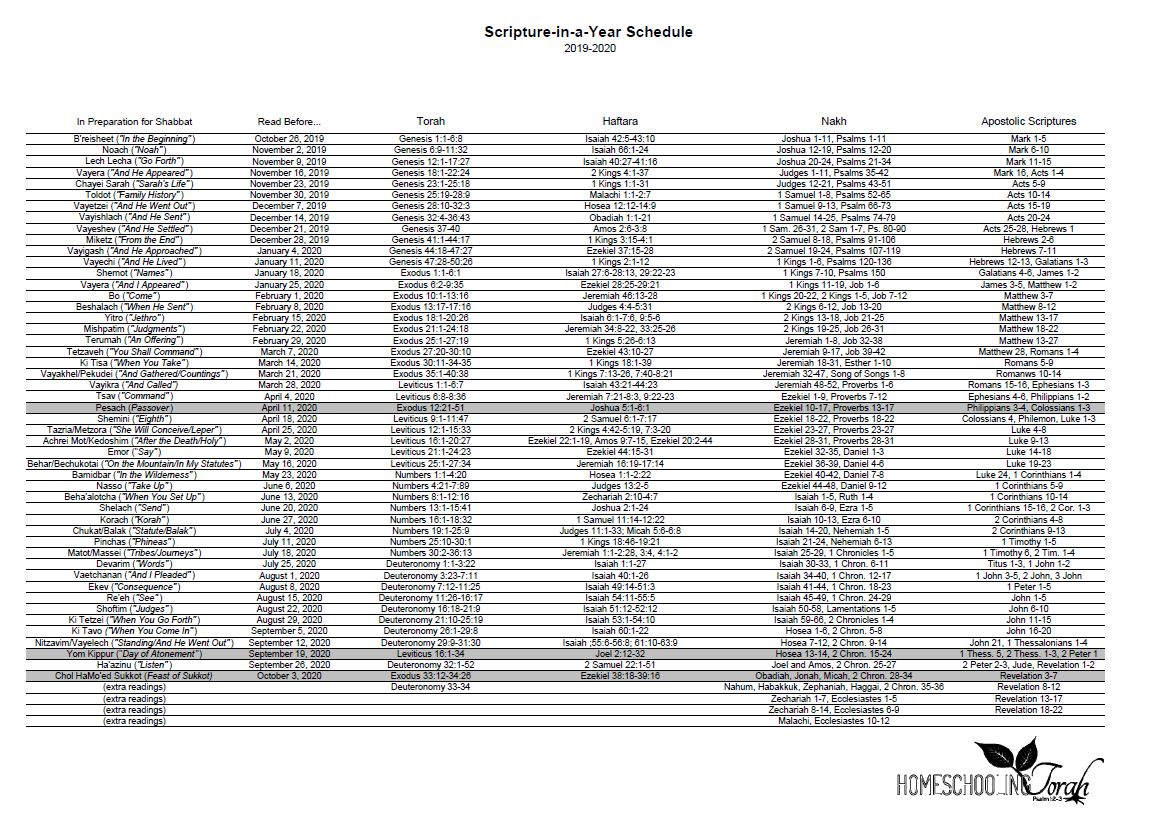 2019-2020 Bible Reading Schedule is now available!

Keep this handy schedule in your Bible or Teacher Notebook, so you'll know what each week's Torah portion is. Older students or families can also read through the entire Bible in a year!
This site uses Akismet to reduce spam. Learn how your comment data is processed.