ATTENTION: Your membership to HomeschoolingTorah is about to expire.
Renew Your Membership Today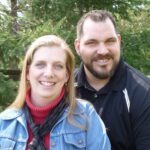 From: Kraig and Anne Elliott
Dear Fellow Parent,
It has been an honor and privilege to serve you and your children this past year. We are eager to provide another year for you! We have been busy preparing and writing new curriculum, as well as working to improve everything about our current site.
HomeschoolingTorah is loaded with great things!
New Lesson Plans for Your Family

For the members of our site, we are working to keep providing quality curriculum for:

History
Spelling
Arithmetic
Science
Writing and Grammar

In addition, you'll have continued access to everything from Year 1. You'll be able to access Bible, history, and science, plus math, grammar, reading, writing, and phonics. You'll still have preschool, typing, crafts, art, health and fitness, and chores!

Our goal is to provide a well-rounded education, based on the Scriptures, with ideas for all ages so that you can teach your children together and use it for grades K-12.
Tools, Training, and Fellowship for Mom

As you know, membership includes easy-to-follow instructions for new homeschoolers and veterans alike, with practical planning helps for you — such as household planners, menus, and recipes (featuring biblically clean foods!).

We've done the prep work for you, freeing you up so that you have energy for priorities of home, children, and marriage.

PLUS, we'll give you private access to videos, webinars, articles, and community events. Both new and experienced homeschool moms can find mentoring, as older women train younger women…
Your Membership will include…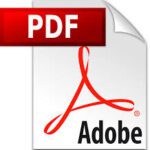 Immediate access to our website so you can continue downloading the lesson plans you need.

 All lesson plans and worksheets are available as PDF downloads that you can print, or you can simply view them on your computer, laptop, Kindle, tablet, or other device. We even offer technical help when you need it!
Membership includes all this, PLUS…
 You'll receive planning emails each month, which will include helpful ideas for implementing the curriculum and news and prayer requests from other members.

Plus, you'll receive monthly teaching tips for upcoming biblical holidays, ideas for teaching from a Torah perspective, and Scriptural encouragement for your marriage and parenting. You'll also have access to all our blog posts, including dozens of posts that only members can see.
All members receive…
Homeschool and household planning forms in Word® and Excel® formats, so you can customize everything for your own family.

 Each week, Anne will write new content, which is automatically added to your Member area, for as long you're a member — and you can view it by the week, by the subject, or by the Torah portion you're reading.
Yes!
I want to renew today!
$39/monthly membership – Your initial charge will be $39. You will then be charged $39 every 30 days for as long as you choose to continue using our curriculum.

$399/yearly membership – Your one-time charge will be $399. You will have access to our curriculum for one full calendar year.
We're eager to have you join our homeschooling family! Renew today…
We want to be readily available to answer your questions. You can contact us here.