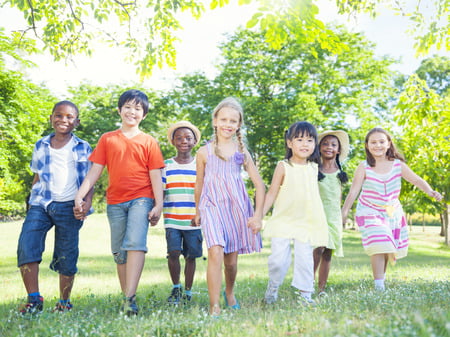 Work on this curriculum has been paused while Anne recovers from illness. Read more here.
For the moment, we are recommending this company's curriculum as a replacement:
https://thecharactercorner.com/product/lads-ladies-of-wisdom-ebook/
If children are raised to love Yeshua and His commands, what sort of character can we expect to see in their lives? Paul tells us that when the seeds of the Word of God are planted in our hearts, we can expect the following fruit to grow:
"The fruit of the Spirit is love, joy, peace, longsuffering, kindness, goodness, faithfulness, gentleness, and self-control" (Galatians 5:22-23, NKJV).
In our 36-week character curriculum, recommended for all ages but especially for kindergarten through 8th grade, we will spend four weeks looking at each "fruit of the Spirit." We'll define and describe each character trait and learn what YHWH says about it.
Learning activities will include:
Daily Bible readings
Emphasis on Proverbs and the teachings of Yeshua
Bible character studies
Bible copywork
Bible memory work
Word searches, crossword puzzles, and other worksheets
Recommended prayers and commitments
Notebooking pages and wall posters to design
Music
Creative writing assignments
Object lessons
Parables
Biographies
Hebrew word studies
Stories to act out
Interviews with wise elderly friends and family
Family memorials and celebrations of good character
and so much more!
We hope to make this a curriculum that focuses on good things, with fun and delightful discussion starters, so that parents can fulfill the command of Deuteronomy 6:5-9.
"You shall love YHWH your God with all your heart, with all your soul, and with all your strength. And these words which I command you today shall be in your heart. You shall teach them diligently to your children, and shall talk of them when you sit in your house, when you walk by the way, when you lie down, and when you rise up. You shall bind them as a sign on your hand, and they shall be as frontlets between your eyes. You shall write them on the doorposts of your house and on your gates" (Deuteronomy 6:5-9, NKJV).
Scope and Sequence
Love
What is love?
Forgiveness
Deference
Availability
Peacemaking
Unselfishness
Sins of an Unloving Heart (hatred, bitterness, revenge)
Joy and Peace
Thankfulness
Contentment
Joyfulness
Optimism
Flexibility
Happiness
Trust in God
Sins of Discontent (complaining, greed, envy & jealousy, covetousness, theft, cheating, stealing, bribery)
Sins of Unbelief (fear, depression, discouragement and giving up, worry and anxiety)
Long Suffering
Helpfulness
Patience
Friendship
Discretion and Prudence
Manners
Thoughtfulness
Sins in Relationships (impatience, bad friendships, poor manners, teasing and trouble making)
Kindness and Gentleness
Kindness
Gentleness
Being friendly to others
Protecting the Weak
Mercy
Peacemaking
Sins of an Unloving Heart (harming others, cruelty and bullying)
Goodness
Righteousness
Justice and fairness
Virtue
Wisdom
Respect for others
Listening to godly counsel
Repentance
Attentiveness
Decision making
Leadership
Government
Sins of Wickedness (foolishness, iniquity, rebellion)
Faithfulness
Loyalty
Courage
Initiative
Endurance and perseverance
Boldness
Marriage
Planning and resourcefulness
Sins of Unfaithfulness (being an unfaithful employee, carelessness, extravagance and waste, being a coward, laziness, marital unfaithfulness)
Meekness
Meekness
Humility
Enthusiasm
A servant heart
Boldness
Obedience
Sins of Pride (arrogance, scoffing and scorning, arguing and contention, a brawling woman, judging others, hypocrisy, defiance, boasting, self will)
Self-control
Discipline
Self control in appetites, thoughts, behavior, speech
Orderliness
Carefulness
Good stewardship
Modesty
Sleeping and rising
Sins of an Undisciplined Life (Anger, impatience and irritability, gluttony, drunkenness and addiction, sexual sin, wastefulness, temptation)
About Foundations of Character
Foundations of Character is copyright 2017 by Anne Elliott.
All rights reserved. No part of this curriculum may be used or reproduced in any manner whatsoever without written permission, except in the case of brief quotations embodied in critical articles or reviews. You do have permission to photocopy the curriculum for your own personal use. You may select individual pages to copy, or you may copy the entire curriculum! It is up to you how much of the information you want to copy and for how many children in your family you want to use it. You can copy this curriculum for use in your immediate family only; redistributing the book to other families is strictly prohibited.
"Therefore all things whatsoever ye would that men should do to you, do ye even so to them" (Matthew 7:12).
Published by Foundations Press