Conference Schedule | Sponsor Page | Goodie Bag | FAQs

DESCRIPTION: Brad will share with us how to teach science to our children and teens, with an emphasis on creationism and viewing science through biblical lenses. Secondly, he'll talk about how to best learn and teach the Hebrew language. (And he's going to tack on a bonus 5 minutes of using our musical talents for Him!) Note: Because of Brad's travel schedule and bad wifi connection, this session has been canceled. We will do our best to reschedule it for this fall!
DATE/TIME: Thursday, August 10 — 7:00 PM Eastern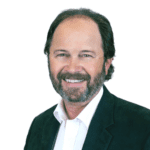 SPEAKER: Brad Scott, from Wildbranch Ministry and Hebrew Roots Network
Brad has been teaching the Scriptures since 1971. Raised in Missouri, he began in the Lutheran system and was taught traditional "Christian" theology. In 1978, he began his studies in the Greek language and soon discovered that the well-defined Greek structure was NOT so well-defined.

He soon began to learn the Hebrew language, and sat at the feet of Rabbinical scholars, much the same way Sha'ul may have done so! Having been trained that the New Testament was written in Greek, Brad discovered through other scholars of the New Testament and the Dead Sea Scrolls that the New Testament may well have been written in Hebrew. He has been teaching the Hebrew language and culture since 1983. Brad is an ordained minister through a non-denominational pastoralship. 

Parents spend at least eighteen years of their lives training up their children in the way which they shall go only to send them off to institutions of higher education that are designed to remove their foundation. Brad's desire is to reach the next generation!
Conference Schedule | Sponsor Page | Goodie Bag | FAQs
Hits: 33