Boker tov and welcome! Today we're going to start a new parenting series, and we'll begin by discussing how to circumcise your heart and your children's hearts, so that your home is unified in following the Torah.
Scriptures Mentioned in the Video:
Deuteronomy 23:5
Deuteronomy 28 (list of curses)
Deuteronomy 30:6
Malachi 4:5-6
John 16:24
Read Deuteronomy 28. Which curses are in your life right now? Make a list for your journal!
Resources Mentioned: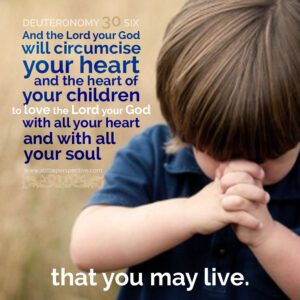 The "Parenting Series for Mothers Only" Series:
Hits: 123