Our Bible-based, Torah-observant curriculum is available at both Homeschooling Torah and Foundations Press.
What is the difference?
Foundations Press sells printed books and homeschooling resources.
Homeschooling Torah sells curriculum you print at home — offering lessons plans for preschool to high school!
Both use the Bible as the primary textbook! 🙂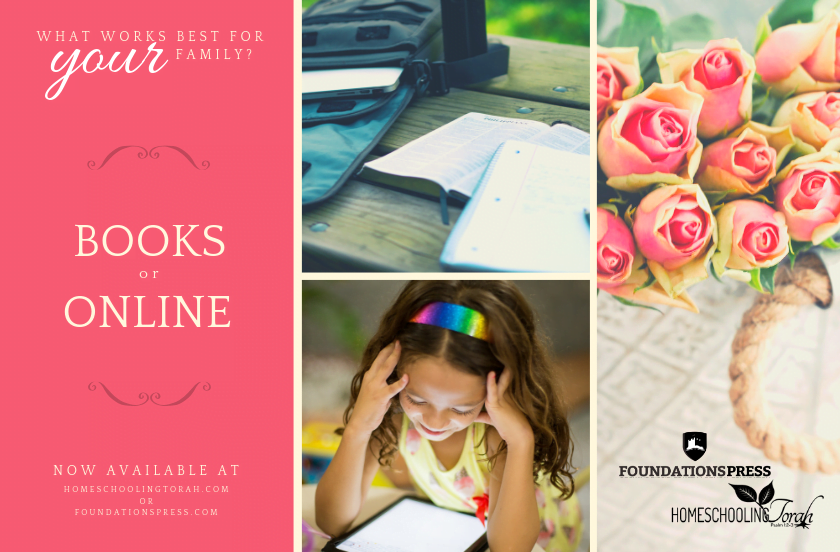 Want Printed Books or Just a Few Subjects?
Currently Available: Bible, History, Language Arts, Hebrew, and Teacher Training
Shop now at Foundations Press for printed books.

Want Every Subject, at One Low Price?
Serving Torah families since 2013 – All inclusive, for the most flexibility, with new lessons added monthly!
Every Subject: Preschool to High School
Your Entire Family, one low price
Monthly and Annual Memberships available
Join now at Homeschooling Torah.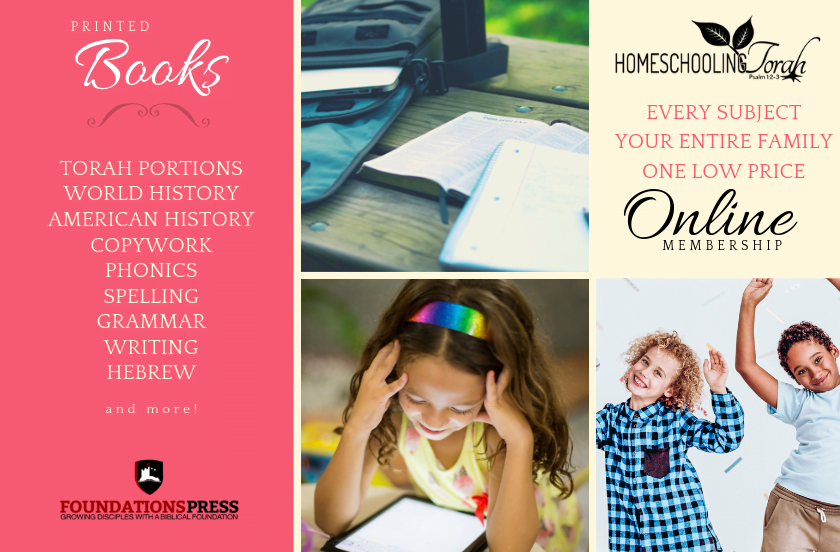 Hits: 1