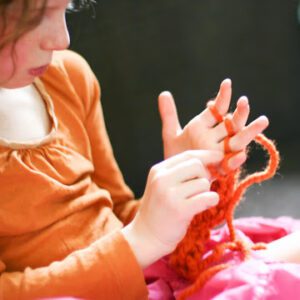 Today we'll learn how to finger knit. This is an easy-to-learn project that can give kids something to do when their hands are bored.
In addition, talk with your kids about these verses from Isaiah 58:
"Is not this the fast that I choose:
    to loose the bonds of wickedness,
    to undo the straps of the yoke,
to let the oppressed go free,
    and to break every yoke?
Is it not to share your bread with the hungry
    and bring the homeless poor into your house;
when you see the naked, to cover him,
    and not to hide yourself from your own flesh?" (Isaiah 58:6-7, ESV).
How could your kids use their craft time (or other spare time) to earn money to feed the hungry or homeless, in preparation for Yom Kippur?