Foundations Bible Curriculum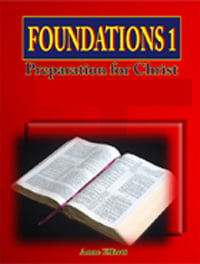 Here are all the weekly lessons for Foundations Bible, with discussion questions and assignments.
This curriculum is especially recommended for elementary students or families who are new to studying the Bible. This is the SAME curriculum offered for sale on our sister website, Foundations Press.
Note: Throughout all these lessons, if you have trouble getting PDF files to download, simply try refreshing the page. Our website has a timer on all files to protect our lessons from being shared illegally. Thank you!