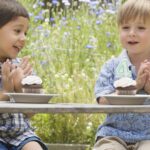 Thank you so much for joining us at our Facebook Party to celebrate the launch of our new membership site, Homeschooling Torah!
Now, with no further ado, here are the winners, who were chosen through Random.org. We can't wait to hear their delight at the Father's provision for them!
(We're sending you an email if you have won! If we don't hear from you by Wednesday, we'll choose another winner.)
We are offering a special 15% discount for everyone for the first full week of our launch! We'll make sure details are on the signup page so you won't have to worry about missing it.
We hope while you're here you'll sign up for our encouraging newsletter, the first place we announce promotions like the Facebook parties, sales, and news and articles — to help you teach the Torah to your children: