Conference Schedule | Our Sponsors | Goodie Bag | FAQs

Our conference "Goodie Bag" will be so much fun… and valuable too!
The "Goodie Bag" is the best part of the conference! We have asked friends and sponsors to contribute valuable free e-books, lesson plans, planning resources, worksheets, recipes, and more, to help you in your parenting and homeschooling. We know these gifts will be a huge blessing.
You will also get handouts for all the conference sessions, to help you retain what you learn in this year's teachings.
You'll also be eligible to enter giveaways for large prizes, such as a one-year membership to Homeschooling Torah, printed books and workbooks, planners, and much more.
Best of all, you can look through it all on your own time, without having to lug it around or tote it back home in your suitcase.
Important Note: The goodie bag will be available ONLY to our ticket holders, even though all the conference sessions will be recorded and put on YouTube after the live conference. The gifts in the goodie bag make the $19 ticket price worth it, even without over 18 hours of conference training and a chance to fellowship with the other attendees. Click here to get your ticket.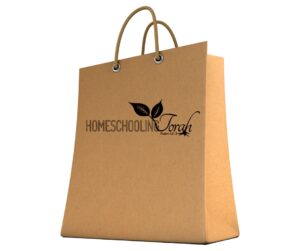 Conference Schedule | Our Sponsors | Goodie Bag | FAQs
Hits: 19