Conference Schedule | Our Sponsors | Goodie Bag | FAQs

Where is the conference located?
The conference will be entirely online, here on the Homeschooling Torah website. You'll be able to watch from your computer or phone or other device. You'll also be able to participate through our chatting software.
What if I can't attend the sessions live?
Videos from each session will be available on HomeschoolingTorah's YouTube page. Be sure to register here for our free updates, so that you'll get notices for all the free sessions.
When are the sessions?
This year's conference is August 7-8, from 10 am Eastern to 6 pm Eastern, with evening sessions at 9 pm Eastern. You can see the complete schedule of events here.

>> Note that the times listed are EASTERN time. To figure the time in your area, click here.
 Do I have to pay for the conference?
If you'd like to attend live, a ticket costs $19. If you can't attend on those dates or can't afford a ticket at this time, you can watch the sessions on YouTube after the live conference is over. Click here to purchase a ticket.
Why isn't the conference free?
The $19 helps us cover the expenses to record the conference. There will be over 18 hours of video and training, with a lot of free resources, too. The tickets we are able to sell will help us pay for video editing and needed software. It's a huge help to us!

In addition, we want to encourage you to make a commitment, to set aside August 7-8 on your calendar and to attend each of the sessions, so that you can benefit the most from our in-depth teacher training, find fellowship with other like-minded families, and receive the conference goodie bag. There's something about buying a ticket that encourages us to follow through. (wink)

However, if the cost is too much or you cannot attend on August 7-8, everyone will be able to watch all sessions for free later on HomeschoolingTorah's YouTube Channel. We don't want anyone to miss out because of cost. However, those who purchase tickets really do help us a lot.
How can I ask questions during the sessions?
We will have the live chat open during each live session. Anne will be available to chat live during each sessions, plus you can chat with other attendees, too. After the session, you can ask questions by commenting on YouTube.
 What is a "Goodie Bag"?
The "Goodie Bag" is the best part of the conference! We have asked friends and sponsors to contribute freebies that will help you in your parenting and homeschooling. We know these gifts will be a huge blessing. You will receive handouts for all the conference sessions, plus gifts to encourage you. You'll also be able to enter giveaways for large prizes, such as a one-year membership to Homeschooling Torah, printed books and workbooks, planners, and much more.
Who are the sponsors?

We want to help you homeschool your children using the Bible as your primary textbook. We have personally invited trustworthy friends to join us in the conference. They agree to share the conference with their followers and to share freebies and prizes with you. They do not contribute money financially to the conference. Visit our sponsors here.
Do I have to be there for all the seminars? (After all, I am homeschooling and have children, meals, laundry…)
One of the absolute best things about our virtual, online conference is that it's live! You can chat with all the other attendees and make new friends. (The fellowship with like-minded families is amazing…) You can meet also meet the speakers and ask pressing questions. The session topics build on each other, so you will find that you'll retain what you've learned much better when you can attend live.

But no, you don't necessarily have to attend live. Every session will be posted on YouTube after the live conference, so you can watch at your own convenience.

Note: You'll want to make an effort to join us for our YouTube Party at 9 pm (Eastern) on Sunday, August 6! Get a Reminder Email!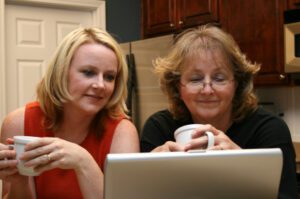 May I share this with my friends?
Yes, you're invited to share your enthusiasm with your friends, so they can join in! I attended my very first homeschooling conference with a dear friend, and I'm so thankful for the memories we share. Be sure to tell your friends, too! The conference is MUCH more fun when your friends attend with you. This is the page to share with them.
I have another question that you didn't answer. Who do I ask?
You can get in touch with us using the contact link at the top of this website. The email goes directly to our HomeschoolingTorah staff.
Conference Schedule | Our Sponsors | Goodie Bag | FAQs
Hits: 19