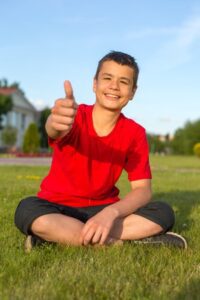 The following new things will be coming beginning September 1!
New Curriculum
We are writing NEW curriculum for each of the following subjects. Our plan is to add one new lesson each week, although we will be taking time off for various feasts and travel commitments (see below).
New Bible curriculum — Character (all ages)
New World History curriculum — The End of Days: Reformation to Modern Times (World History Year 4)
New High School Curriculum — Systematic Theology, Government/Economics
New High School Clubs/Curriculum — Literature, Speech, and Writing
New Science Curriculum — Science in the Torah (Year 3), followed by Science in History (Year 4) 

Spring 2018

New Hebrew Curriculum — Aleph Bet (Beginner) 

Spring 2018
Improvements
We are improving our entire curriculum in several ways that we think you'll love!
We're gradually switching the curriculum to monthly downloads, to save our customers time in printing. (New curriculum will be available week by week as it's released, then later made available as monthly downloads.) We're also working to improve the website to make it easier to access Internet links and videos during your lessons.
We're also making student-friendly worksheets and notebooks for many subjects!
Independent Bible study and reading notebooks for high-school students
Bible copywork notebooks by grade level, gradually increasing handwriting skills and ensuring that copywork is consistent
Science notebooks, for Littles, Middles, and High School
New "Word Power" workbooks incorporating phonics, spelling, and vocabulary into grade levels
Math workbooks for grades K-7

Spring 2018

(and Consumer Math Grade 8 projected for 2018-2019)
New Menu and Recipe downloads for parents

Spring 2018

Geography notebooks

Spring 2018

Consumer Math (Grade 8)

projected for 2018-2019
You can see our suggested course of study for all grades here:
Important Note
We take very seriously this Scripture verse:
Come now, you who say, "Today or tomorrow we will go to such and such a city, spend a year there, buy and sell, and make a profit"; whereas you do not know what will happen tomorrow. For what is your life? It is even a vapor that appears for a little time and then vanishes away. Instead you ought to say, "If YHWH wills, we shall live and do this or that" (James 4:13-15).
We are planning to make new improvements one week at a time, as YHWH gives us strength and ability. If we are sick or have a family emergency, we will not be able to write during those times. The most important way you can help is to pray for us!
Also note that we are planning to take time off writing during the following dates:
2017 Homeschool Family Conference (August 6-11) 
September 10-17 — Out of town
October 1-14 — Sukkot break
November 19-25 — Traveling
March 26-April 8 — Pesach break
Want to leave a comment or suggestion? We'd greatly appreciate it! Leave us a note below, or members, comment in our Facebook group!