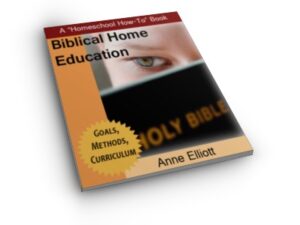 With countless choices of homeschooling curriculum on the market, it can be extremely difficult to evaluate which ones are biblical — and which ones aren't!
This 138-page guide to goals, method, and curriculum is filled with practical advice to help you:
Know what the Bible has to say about educating your children.
Determine a biblical philosophy of education.
Teach every subject from a biblical perspective.